Our Patron members are made up of companies who want to take a leadership role within the broader video industry in Asia.
AsiaSat
AsiaSat offers reliable satellite connectivity and media solutions to customers in the broadcast and telecom sectors through its core fleet of five in-orbit satellites – AsiaSat 5, AsiaSat 6, AsiaSat 7, AsiaSat 8 and AsiaSat 9. From traditional content distribution to headends, telcos, DTH, DTT platforms; Occasional Use; to new IP-based, hybrid OTT service; hosting service; cutting edge VSAT solutions serving aviation, maritime, mobile backhaul, AsiaSat helps bridge the digital divide, aiming to be the foremost satellite solutions provider, an instinctive partner of choice in the Asia-Pacific.
Astro
Astro is Malaysia's leading content and consumer company, serving 5.7 million or 75% of Malaysian households through our TV, radio, digital, OTT, broadband and commerce offerings. Astro aspires to be the entertainment destination as well as the digital content provider of choice for Malaysians with a variety of compelling content.
BBC Studios
From comedy and drama, to news, lifestyle, children's and factual programmes, BBC Studio's six premium channels reach out to viewers across the world from an unrivalled library of over 750,000 hours of quality programming. BBC Knowledge showcases the best of the BBC's award-winning factual entertainment programmes. BBC Entertainment serves up a fabulous cocktail of gripping drama, hilarious comedy and top celebrity light entertainment. BBC Lifestyle offers viewers inspiration for home, family and life. CBeebies, the UK's number one children's channel, offers a brightly coloured, safe and entertaining world where pre-schoolers can learn through play. BBC HD provides the ultimate high-definition experience across a unique multi-genre schedule that includes entertainment, arts, documentary and natural history programming, while BBC World News, our international news and information channel brings viewers the stories that matter, 24 hours a day.
Discovery Networks Asia Pacific
Discovery, Inc. is a global leader in real life entertainment, serving superfans with content that inspires, informs and entertains. With over 8,000 hours of original programming yearly and leadership across deeply loved content genres, Discovery reaches viewers on all screens with TV Everywhere products, direct-to-consumer streaming services, digital-first and social content.
Disney Direct-to-Consumer & International
Disney's Direct-to-Consumer & International (DTCI) segment includes the Company's direct-to-consumer streaming businesses including Disney+, Hulu, ESPN+ and Disney+ Hotstar, as well as Disney's international media operations stretching from Europe to Asia to Latin America. DTCI is also home to a global technology and product team, which creates and advances digital products that connect people to Disney's content and supports the company's businesses around the world.
Disney+ Hotstar
Disney+ Hotstar (erstwhile Hotstar) is one of India's largest premium streaming platforms that has changed the way Indians watch their entertainment – from their favourite TV shows and movies to sporting extravaganzas. With the widest range of content in India, Disney+ Hotstar offers more than 100,000 hours of TV Shows and Movies in 8 languages, regional and national News, and coverage of every major global sporting event, including the IPL. Disney+ Hotstar Premium has a large selection of Disney+ Originals, latest American shows, blockbuster Hollywood movies and award-winning content from International studios; whereas with Disney+ Hotstar VIP, users get access to Disney content in local languages, exclusive new content from the Hotstar Specials label, access to STAR network serials before television, and the latest and best of live sporting action. In its earlier avatar, the Hotstar mobile app has notched 400 Mn+ downloads, making it one of the most in-demand apps in India and also secured top spots on the Google Play Store as well as the Apple App Store. The app's success reflects its highly evolved video streaming technology as well as the quality of experience across devices and platforms.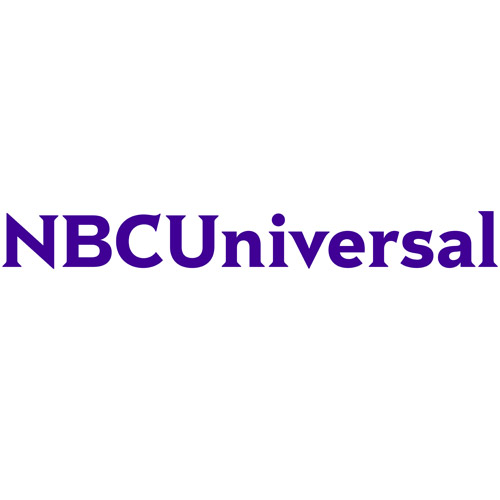 NBCUniversal
NBCUniversal International Networks is one of the world's premier entertainment portfolios, delivering quality content and compelling brands to over 165 territories across Europe, the Middle East, Africa, Latin America and Asia Pacific.  The channel brands in the portfolio include UNIVERSAL TV, SYFY, E! Entertainment Television, 13TH STREET, DIVA, Studio Universal, Telemundo, Bravo and DreamWorks and Golf Channel.
Netflix
Netflix is the world's leading streaming entertainment service with 193 million paid memberships in over 190 countries enjoying TV series, documentaries and feature films across a wide variety of genres and languages. Members can watch as much as they want, anytime, anywhere, on any internet-connected screen. Members can play, pause and resume watching, all without commercials or commitments.
Now TV
Now TV is the leading pay-TV service in Hong Kong and the media entertainment arm of HKT, Hong Kong's premier telecommunications service provider and a leading innovator.
Since its launch in 2003, Now TV has been offering top-notch live sporting events and world-class entertainment shows, delighting viewers with movies and TV series they love and keeping customers informed with quality news and documentaries. From Asian to Western, local to international, STEM for kids to infotainment, Now TV has something for everyone. Customers can access Now TV's premium content on demand and through linear TV channels as well as the companion app "Now Player". For more information, please visit www.nowtv.hk.
TrueVisions
Thailand's leading pay-TV provider presenting 'The Omni-Channel' and delivering greater value through linear TV and the True TV OTT box. Customers enjoy watching our 4K channel and 62 High Definition channels among 156 channels. TrueVisions provides variety programing and is also the official broadcaster of the English Premier League.
TV5MONDE
TV5MONDE is the world-leading general entertainment TV network, broadcasting in French 24/7 and offering a wide variety of subtitled primetime films, in-depth coverage of international news, live sports events, high-quality documentaries and magazines, cartoons and lifestyle programming. Available in more than 364 million households in 198 countries and territories, TV5MONDE has 11 channels subtitled in 14 languages. It also offers a standalone over-the-top service available on any device for the Asia-Pacific region. Upon subscription, viewers can access more live content and catch-up TV. The interface is available in 4 languages (French, English, Korean, Japanese) and offers subtitles in French, English, Vietnamese, Russian, Traditional and Simplified Chinese.
ViacomCBS Networks International
ViacomCBS Networks International, a unit of ViacomCBS Inc. (NASDAQ: VIAC), is comprised of many of the world's most iconic consumer brands. Its portfolio includes Nickelodeon, MTV, Comedy Central, BET, Paramount Network, Network 10, Channel 5, Telefe, Viacom International Studios, and Pluto TV among others. In addition to offering innovative streaming services and digital video products, ViacomCBS Networks International provides powerful capabilities in production, distribution and advertising solutions for partners on five continents and across more than 180 countries.
Viu OTT
Viu is a leading pan-regional over-the-top (OTT) video streaming service operated by Viu International Limited. It is available in 16 markets across Asia, the Middle East and South Africa with 36.1 million monthly active users (MAU) as of June 2020.
The Viu service is available to consumers through a dual model with an ad-supported free tier and a premium subscription tier. Viu offers fresh premium TV series, movies and lifestyle programming in local and regional languages and subtitles in different genres from top content providers, as well as premium original productions under the brand "Viu Original".
Viu also offers users streaming and download features, and localized user interfaces across a myriad of connected devices. Viu can provide the best viewing experience regardless of device or network conditions.
The service can be accessed via Viu app (available for free on App Store and Google Play) on connected devices, e.g. smartphones and tablets, select smart TVs, as well as on web by logging into www.viu.com.  
In addition, Viu International Limited operates MOOV, a popular digital music streaming and live music concerts service in Hong Kong.
ViuTV
Dedicated to bring Hong Kong audiences a huge variety of television entertainment, HK Television Entertainment Company Limited operates two free-to-air channels – ViuTV (Channel 99), the Chinese-language channel, and ViuTVsix (Channel 96), the English-language channel. With 24 hours daily broadcast of factual entertainment, variety show, drama, travelogue, infotainment, news and sports programmes, ViuTV has established itself as the epitome of high quality, creative local TV production in Hong Kong.
ViuTVsix provides top-notch television programmes from around the world. The channel also collaborates with major news networks worldwide to provide a variety of news programmes, along with live broadcasting of the world's top sports events.
WarnerMedia
WarnerMedia is a leading media and entertainment company that creates and distributes premium and popular content from a diverse array of talented storytellers and journalists to global audiences through its consumer brands including: HBO, HBO Max, Warner Bros., TNT, TBS, truTV, CNN, DC Entertainment, New Line, Cartoon Network, Adult Swim, Turner Classic Movies and others. The organization also includes Xandr's suite of advanced advertising solutions designed to help to improve advertising for brands, publishers, and consumers.
Our Corporate members are made up of firms, corporations or other entities interested in the objectives of AVIA.
A+E Networks Asia​
A+E Networks® is a global content company comprised of some of the most popular and culturally relevant brands including A&E®, Lifetime®, HISTORY®, Lifetime Movies, FYI™, VICELAND®, Blaze™ and Crime+Investigation®. A+E Networks' portfolio extends across platforms and genres, with a long-form production division, A+E Studios™; film division, A&E IndieFilms®; and A+E Digital®, encompassing watch apps, games and SVOD.
Akamai
Akamai secures and delivers digital experiences for the world's largest companies. Akamai's intelligent edge platform surrounds everything, from the enterprise to the cloud, so customers and their businesses can be fast, smart, and secure. Top brands globally rely on Akamai to help them realize competitive advantage through agile solutions that extend the power of their multi-cloud architectures. Akamai keeps decisions, apps, and experiences closer to users than anyone — and attacks and threats far away. Akamai's portfolio of edge security, web and mobile performance, enterprise access, and video delivery solutions is supported by unmatched customer service, analytics, and 24/7/365 monitoring.
Baker McKenzie
We at Baker McKenzie appreciate the challenges of staying innovative and profitable. As the first law firm to provide advice in this practice area, we have amassed a wealth of experience over the past four decades. Working across borders and practice areas, we advise providers and users on technology, outsourcing, data privacy, information management, communications and mobility issues. No other law firm has more experience helping clients navigate the legal and commercial risks on the sourcing, use and provision of technology.
Moreover, our integrated global Video Games Practice combines our deep industry knowledge with a market-leading Data & Technology practice to advise the world's leading mobile gaming companies, game distribution platforms, app distribution platforms, game developers, game publishers and AR and VR companies. We provide the full range of legal services in the interactive entertainment industry, including video game development, publishing and distribution.
beIN Asia Pacific
beIN Asia Pacific, part of beIN MEDIA GROUP, is a multi-platform media company. Offering a stellar line-up of live sporting events through its premium network, beIN SPORTS, we serve passionate fans with great coverage, news and analysis of the top leagues and competitions from around the planet, as well as exclusive and never-before-available content. beIN also owns and operates beIN SPORTS CONNECT, a direct-to-consumer OTT service which gives fans unparalleled access to all LIVE matches through any connected mobile device, laptop and desktop computer.
BARC India
BARC India is a JIC founded by stakeholder bodies that represent Broadcasters, Advertisers and Media Agencies. Built upon a robust and future-ready technology backbone, BARC India owns and manages an accurate and inclusive TV audience measurement system. Apart from currency products, BARC India also provides a suite of Insight products which powers efficient media spends and content decisions.
Bloomberg Television
Bloomberg Television combines Bloomberg's global resources with comprehensive 24-hour, real-time coverage of all of the important markets in the Asia Pacific region. Bloomberg Television delivers global, regional and local business and financial news, information and analysis, along with continuous up-to-the-second market prices, weather and sports. Bloomberg has nearly 2,000 reporters and editors in over 130 news bureaus, including Tokyo, Seoul, Beijing, Shanghai, Hong Kong, Singapore, Sydney, New Delhi and Mumbai, as well as New York and London.
Brightcove
When video is done right, it can have a powerful and lasting effect. Hearts open. Minds change. Creativity thrives. Since 2004, Brightcove has been helping customers discover and experience the incredible power of video through its award-winning technology, empowering organisations in more than 70 countries across the globe to touch audiences in bold and innovative ways.
Brightcove achieves this by developing technologies once thought impossible, providing customer support without parallel or excuses, and leveraging the expertise and resources of a global infrastructure. Video is the world's most compelling, exciting medium. Visit www.brightcove.com for more information. Video That Means Business.™
Canal+
Canal+ Group is the leading French audiovisual media group and a top player in the production of pay-TV and theme channels and the bundling and distribution of pay-TV services. With its wealth of exclusive content, its multi-faceted expertise and production prowess, the Group is proud to provide its subscribers with the best programs together with the best service. Abroad, the Group has developed a strong presence in regions with high growth potential in Asia and particularly in Africa, where it has 4.1 million subscribers. The Group is also a leader in pay-TV in Poland with almost 2.2 million subscribers. In total, the Group has 16.2 million subscribers.
Through its subsidiary Studiocanal, the Group is also the European leader in the production and distribution of movies and TV series for international audiences. It is also in charge of one of the largest movie catalogs in the world, with 5,500 international titles. The Group also benefits from being part of Vivendi, the global content and media group, which enables it to develop its business in a shared growth dynamic.
Cignal
Cignal is the Philippines' premier DTH satellite provider. Launched in 2009, Cignal broadcasts to households and commercial venues nationwide using DBS (Direct Broadcast Satellite) technology. Cignal transmits 68 channels to date, which includes free-to-air, SD, and HD. It also offers an on-demand service through its pay-per-view channel, and a varied mix of 10 audio channels.
CMS
CMS is a full-service top 10 global law firm, with 70 offices in 39 countries across the world, and 4,500 legal professionals across the world. We provide a wide range of expertise across 19 expert practice and sector areas including Banking and Finance, Commercial, Competition, Corporate, Dispute Resolution, Employment, Energy, Funds, Intellectual Property, Life Sciences/ Pharmaceuticals, Real Estate & Construction, Tax and TMT.
Docomo Digital
DOCOMO Digital is the mobile commerce-related business of NTT DOCOMO, one of the world's leading telecom companies. We partner with over 200 carriers and several merchants, app stores, OTT services and payment providers globally. DOCOMO Digital's portfolio of innovative marketing solutions helps brands and telecom carriers unlock growth while enhancing the experience for their users. DOCOMO Digital's portfolio of leading-edge payments services connects digital platforms, payment providers, telecom carriers to enable secure and seamless mobile commerce at scale, in compliance with all local and international regulations. DOCOMO Digital is a wholly-owned subsidiary of NTT DOCOMO, listed on the Tokyo Stock Exchange. For more information, visit www.docomodigital.com or www.docomopayments.com
Dolby Laboratories
Dolby transforms the science of sight and sound into spectacular experiences. Through innovative research and engineering, we create breakthrough experiences for billions of people worldwide through a collaborative ecosystem spanning artists, businesses, and consumers. The experiences people have – with Dolby Cinema, Dolby Vision, Dolby Atmos, Dolby Voice, and Dolby Audio – revolutionize entertainment and communications at the cinema, on the go, in the home, and at work.
Eutelsat
Eutelsat commercialises capacity on 23 satellites that are used for broadcasting more than 2,500 television channels to over 120 million cable and satellite homes. Their reach continues to expand to embrace large parts of Asia with Ku-band satellites optimised for video broadcasting, distribution and contribution links, rural telephony, data broadcasting, and internet access.
FRANCE 24
FRANCE 24 is the first international news channel that offers a French perspective on world events. It broadcasts 24/7 on three channels (French, English and Arabic) in Europe, the Middle East, Africa, Asia and on the US east coast. FRANCE 24 is available on cable, satellite, DSL and mobile.
Globe
Globe Telecom, Inc.  is a leading full-service telecommunications company in the Philippines and publicly listed in the Philippine Stock Exchange with the stock symbol GLO. The company serves the telecommunications and technology needs of consumers and businesses across an entire suite of products and services including mobile, fixed, broadband, data connectivity, internet and managed services. It has major interests in financial technology, digital marketing solutions, venture capital funding for startups,  and virtual healthcare. In 2019, Globe became a signatory to the United Nations Global Compact, committing to implement universal sustainability principles.  Its principals are Ayala Corporation and Singtel, acknowledged industry leaders in the country and in the region. For more information, visit www.globe.com.ph. Follow @enjoyglobe on Facebook, Twitter, Instagram and YouTube.
Globecast
Globecast helps customers to manage content and to deliver it wherever, however and whenever required. The company provides agile and seamless content acquisition, management and distribution services globally, constantly innovating and investing in new technologies to create customer-centric new services. Globecast has created the number one global hybrid fiber and satellite network for video contribution and distribution.
Intelsat
Intelsat brings more than the world's most extensive, flexible and dependable satellite network. It offers simple access to unprecedented scale, depth of resources, expertise and support to address your business challenges with agility and help you achieve a greater potential. Real-time, constant communication with people anywhere in the world is closer, by far.
INVIDI
INVIDI Technologies is the world's leading addressable advertising company with 68 million homes under contract, 30 million actively served and adding one million homes per month. We deliver the right advertising message to the right audience with pinpoint accuracy. INVIDI has developed solutions across platforms including IPTV, OTT, VOD, mobile, and Smart TVs.
iQIYI International
Headquartered in Singapore, iQIYI International is an on-demand video streaming service providing beloved pan-Asian entertainment to international viewers. Offering both ad-supported and VIP subscription services, iQIYI International delivers premium drama series, movies, variety shows, and anime; with local languages and subtitles; powered by cutting-edge technology. iQIYI International also makes its technology available to other entertainment services through SaaS partnerships. iQIYI International can be enjoyed on any device via iQ.com and the app. iQIYI International is owned by iQIYI, Inc. (Nasdaq: IQ).
Irdeto
Irdeto empowers companies to protect and monetise their digital assets and maximise return on content with innovative and reliable software technologies, end-to-end solutions and services. The company's products include conditional access, digital rights management, business support systems, set-top box software solutions. Through group company Cloakware, it provides software and data centre security solutions, while Entriq delivers content management and distribution solutions and services. More than 500 customers worldwide trust Irdeto to secure and enable the delivery of their valuable content across digital broadcast, IP, mobile, enterprise and government networks. Irdeto solutions currently enable simple to advanced business models on more than one billion devices and applications.
KC Global Media Entertainment
KC Global Media Entertainment LLC is a global multi-media company based in the United States. The brainchild of former Sony Executives Andy Kaplan and George Chien, KC Global Media Asia (KCGM Asia) is primed to be Asia's leading entertainment hub through the production, distribution and programming of quality, ground-breaking content. Backed by more than two decades of industry experience, KCGM Asia boasts an impressive portfolio of premium pay-TV channels in South-East Asia and Korea, including English-language general entertainment network AXN, anime channel Animax, South Korea's ONE and Japanese entertainment channel GEM.
LaLiga
LaLiga is a global, innovative and socially responsible organization, a leader in the leisure and entertainment sector. It is a private sports association composed of the 20 teams in LaLiga Santander and 22 in LaLiga SmartBank, responsible for the organization of these national professional football competitions. In the 2018/2019 season, LaLiga reached more than 2.7 billion people globally. With headquarters in Madrid (Spain), it is present in 55 countries through 11 offices and 46 delegates. The association carries out its social action through its Foundation and is the world's first professional football league with a league for intellectually challenged footballers: LaLiga Genuine Santander.
Magnite
We're Magnite, the world's largest independent sell-side advertising platform that combines Rubicon Project's programmatic expertise with Telaria's leadership in CTV. Publishers use our technology to monetize their content across all screens and formats—including desktop, mobile, audio and CTV. And the world's leading agencies and brands trust our platform to access brand-safe, high-quality ad inventory and execute billions of advertising transactions each month. Anchored in sunny Los Angeles, California, bustling New York, New York and historic London, Magnite has offices across North America, EMEA, LATAM and APAC.
Mayer Brown
Mayer Brown is a distinctively global law firm, uniquely positioned to advise the world's leading companies and financial institutions on their most complex deals and disputes. We are the only integrated law firm in the world with approximately 200 lawyers in each of the world's three largest financial centers.
MEASAT
MEASAT is a premium supplier of satellite communication services to leading international broadcasters, Direct-To-Home (DTH) platforms and telecom operators. With capacity across six (6) communication satellites, the company provides satellite services to over 150 countries representing 80% of the world's population across Asia, Middle East, Africa, Europe and Australia.
MediaKind
We are MediaKind, a global change-leader of media technology and services. Our mission is to deliver transformation by building a continuously better media universe, together – alongside our customers and partners. Drawing on our pioneering industry heritage and fuelled by innovation, we embrace and champion new standards, methodologies and power next-generation, immersive live and on-demand content.
Motion Picture Association
The Motion Picture Association (MPA) Asia Pacific represents the interests of the six international producers and distributors of filmed entertainment. To do so, they promote and protect the intellectual property rights of these companies and conduct public awareness programs to highlight to movie fans around the world the importance of content protection. These activities have helped to transform entire markets benefiting film and television industries in each country including foreign and local filmmakers alike.
The organization acts on behalf of the members of the Motion Picture Association, Inc (MPA) which includes Walt Disney Studios Motion Pictures, Netflix Studios, LLC, Paramount Pictures Corporation, Sony Pictures Entertainment Inc., Universal City Studios LLC, and Warner Bros. Entertainment Inc. The MPA has worldwide operations which are directed from their head offices in Los Angeles and Washington, D.C. and overseen in the Asia Pacific by a team based in Singapore. For more information about MPA Asia Pacific, please visit www.mpa-apac.org and www.facebook.com/mpaasiapacific.
NAGRA
NAGRA, the digital TV division of the Kudelski Group (SIX:KUD.S), provides security and multiscreen user experience solutions for the monetization of digital media. The company provides content providers and DTV operators worldwide with secure, open and integrated platforms and applications over broadcast, broadband and mobile platforms, enabling compelling and personalized viewing experiences. Please visit dtv.nagra.com for more information and follow us on LinkedIn and Twitter at @nagrakudelski.
NBA
The National Basketball Association (NBA) is a global sports and media business built around four professional sports leagues. The NBA has established a major international presence with games and programming in 215 countries and territories in 50 languages.  NBA rosters at the start of the 2018-19 season featured 108 international players from 42 countries and territories.  NBA Digital's assets include NBA TV, NBA.com, the NBA App and NBA League Pass.
NHK WORLD TV
NHK WORLD TV is the international English-language broadcasting service provided by NHK – Japan's sole public broadcasting network. It is comprised of news/lifestyle programmes and broadcast, 24 hours a day, from Tokyo. NHK WORLD TV delivers the latest news and information focusing on Japan and Asia reflecting an Asian perspective.
Nielsen
Nielsen Holdings plc (NYSE: NLSN) is a global measurement and data analytics company that provides the most complete and trusted view available of consumers and markets worldwide. Nielsen is divided into two business units. Nielsen Global Media provides media and advertising industries with unbiased and reliable metrics that create a shared understanding of the industry required for markets to function. Nielsen Global Connect provides consumer packaged goods manufacturers and retailers with accurate, actionable information and insights and a complete picture of the complex and changing marketplace that companies need to innovate and grow. Our approach marries proprietary Nielsen data with other data sources to help clients around the world understand what's happening now, what's happening next, and how to best act on this knowledge. An S&P 500 company, Nielsen has operations in over 90 countries, covering more than 90% of the world's population. For more information, visit www.nielsen.com. 
PACIFIC KABELNET
Pacific Kabelnet Holding's Co, Inc. (PKN) is an affiliate of Converge ICT, the fastest growing fixed broadband service provider in the Philippines.
PKN is a media development and management company that owns and operates Cable Television and IPTV platforms nationwide. These PKN platforms are offered as value added services that are packaged with Converge ICT broadband services. 
PKN is engaged in channel acquisition & partnerships, content aggregation and platform development.
PLANETCAST
Founded in 1996 with a vision to revolutionize the broadcast industry globally, PLANETCAST has been an epitome of quality and trust for almost two decades. With teleports and media centers in Singapore, Mumbai, Delhi NCR and Cochin, PLANETCAST's ability to conceptualize, architect and implement new and expanded capabilities allows clients to take their business to the next level. PLANETCAST is a key market player in the APAC region and has been recognised by WTA as the 8th largest independent global teleport operator, with a rapidly growing footprint across Southeast Asia. For more information, visit www.planetc.net
Premier League
The Premier League is the organising body of the FA Premier League with responsibility for the competition, its Rule Book and the centralised broadcast and other commercial rights. However, we do not operate in isolation, instead we work proactively and constructively with our Member Clubs and the other football authorities to improve the quality of football both in England and across the world.
Rock Entertainment
Rock Entertainment distributes content on a branded and unbranded basis across the globe with a strong focus on Asia. Rock's offering includes natural history, factual, entertainment, short-form digital and pre-school kids programming. Rock's key brands include Love Nature 4K, ZooMoo Networks, Smithsonian Channel, Blue Ant Entertainment, Blue Ant Extreme and Makeful.
SES
SES operates the world's only multi-orbit constellation of satellites with the unique combination of global coverage and high performance, including the commercially-proven, low-latency Medium Earth Orbit O3b system. By leveraging a vast and intelligent, cloud-enabled network, SES is able to deliver high-quality connectivity solutions anywhere on land, at sea or in the air, and is a trusted partner to the world's leading telecommunications companies, mobile network operators, governments, connectivity and cloud service providers, broadcasters, video platform operators and content owners. SES's video network carries over 8,300 channels and has an unparalleled reach of 367 million households, delivering managed media services for both linear and non-linear content.
Singtel
Singtel is Asia's leading communications group providing a portfolio of services including voice and data services over fixed, wireless and internet platforms. It has a network of 37 offices, in 19 countries and territories throughout Asia Pacific, Europe and the United States. Together with its regional partners, Singtel is Asia's largest multi-market mobile operator, serving more than 198 million mobile customers in eight markets.
SKY Perfect JSAT Corporation
Always innovating with an eye to the future. SKY Perfect JSAT is Japan's only satellite operator. With 13 satellites covering Japan, Asia, Oceania and North America, we are the largest satellite operator in Asia. We play an important role in fields as diverse as multi-channel pay TV, SNG, internet backbone, cellular backhaul, maritime and disaster recovery services. We will continually use new and creative ways to aggressively expand our global reach.
Sony Pictures Television
Sony Pictures Television ("SPT") Networks, Asia is a leading operator of ad-supported channels including English general entertainment powerhouses AXN and Sony Channel; and Asian content giants Animax, GEM and ONE. SPT Networks' portfolio collectively features the biggest and best titles from Japan, Korea and the US that are first-run, exclusive, and aired close to the original telecast.
StarHub
StarHub is Singapore's second largest info-communications company and the sole operator delivering a full range of information, communications and entertainment services over fixed, cable, mobile and internet platforms. StarHub operates its own nation-wide HFC network that delivers multichannel cable TV services (including Digital Cable and High Definition Television), voice and internet (including ultra-high residential broadband access of up to 100 Mbps).
Synamedia
Synamedia is committed to providing the world's most complete, secure and advanced end-to-end open video delivery solution. Building on more than 30 years of expertise, the firm is the largest global provider of video solutions, trusted by over 200 top satellite DTH, cable, telco and OTT operators, content owners and broadcasters.
The Trade Desk
The Trade Desk™ is a technology company that empowers buyers of advertising. Through its self-service, cloud-based platform, ad buyers can create, manage, and optimize digital advertising campaigns across ad formats and devices. Integrations with major data, inventory, and publisher partners ensure maximum reach and decisioning capabilities, and enterprise APIs enable custom development on top of the platform. Headquartered in Ventura, CA, The Trade Desk has offices across North America, Europe, and Asia Pacific.
unifi
unifi, a premier brand under Telekom Malaysia Berhad (TM), is the one and only convergence brand that brings you four technology leading products – unifi Home, unifi Mobile, unifi TV and unifi Wifi, all under one roof.
 As the nation's leader in seamless connectivity, unifi enables meaningful moments for you in today's hyper connected world. Thus bringing to life unifi's aspiration to be one with its customers, to be The Perfect One.
 For more exciting information on unifi, please visit www.unifi.com.my
TV18
TV18 Broadcast is one of India's popular television broadcasting networks. It includes one of India's leading news networks comprising channels such as CNBC-TV18, CNBC Awaaz, CNBC-TV18 Prime HD, CNN-News18, News18 India and IBN Lokmat, along with 10 regional news channels under the brand ETV.
TVB International
Established in 1976, TVB International ("TVBI") is the worldwide operating arm of TVB, supplying quality TV programmes to free-to-air broadcasters, cable and satellite services operators, and licensed video and DVD/VCD distributors throughout North and South America, Europe and the Asia Pacific region. TVBI has also been playing an active role in the development of emerging digital media.
Veri-Site
Veri-Site is an extensive database of online criminal activity, which provides clients with a complete overview of infringers' profiles and activities extending to rogue websites, intellectual property theft, cybercrime, web-enabled transnational organisation crime, and sanctioned entities operating online. Veri-Site is a digital advertising assurance provider within the trustworthy accountability group's initiative to fight criminal activity in the digital advertising supply chain. Veri-Site is used by many players in the content protection ecosystem such as payment processors, right holders, internet service providers, advertising ecosystems, commercial banks and financial institutions.
Viaccess-Orca
Viaccess-Orca is a leading global solutions provider of OTT and TV platforms, content protection, and advanced data solutions for a personalized TV experience. The company offers an extensive range of innovative, end-to-end, modular solutions for content delivery, protection, discovery, and monetization. With over 20 years of industry leadership, Viaccess-Orca helps content providers and TV operators shape a smarter and safer TV and OTT experience.
Viacom18
Viacom 18 Media is a 50/50 joint venture operation in India between Viacom Inc., the world's leading entertainment content company, comprising brands like BET, MTV Networks and Paramount Pictures, and the Network18 Group. The group operates news channels CNBC-TV18, CNBC Awaaz, CNBC-TV18 Prime HD, CNN-IBN, IBN7 and IBN-Lokmat (a Marathi regional news channel in partnership with the Lokmat group).
Vidio
Founded in 2014, Vidio is the leading OTT (Over the Top) startup in Indonesia. Unlike other OTTs, by Sep 2020, Vidio broadcasted 51 linear TVs (both FTA and premium channels), 22 online radios, and counting. Serving millions of video-on-demands for local drama series, catch-up TVs, up to the paid-subscription of Indonesian box offices, Asian, Korean Drama, Bollywood, and Hollywood. By 2020, Vidio is featured in all app-stores, Google, Apple, and Samsung. Vidio is committed to provide a complete and easy access for users to enjoy entertainment without limitations or device restrictions and can be accessed anytime on the web or through devices such as mobile phones and Smart TVs.
White Bullet
White Bullet is a technology solutions company, detecting and demonetizing IP infringement. Its AI identifies, continually monitors and dynamically scores websites/apps engaged in infringing activity, tracking digital advertising funding them. White Bullet provides intelligence to intermediaries, including transparency data to advertisers to avoid placing ads on high risk platforms.
Zee TV
Zee Network is the largest global Indian media and entertainment conglomerate reaching over 300 million viewers in 120 countries across six continents. Zee TV Asia Pacific has been an inseparable part of the South Asian community's life. The localised beam launched in June 2004 has a current reach of 1.7 million viewers.
Our Enterprise members are firms, corporations or other entities having fewer than fifty (50) employees globally across one or more group(s), and are interested in the objectives of AVIA.
iWedia
iWedia S.A. provides world-class software solutions for connected TV devices. We are pioneers in AndroidTV and support our customers with software architecture and design expertise, field proven products, and cost-effective engineering services out of our development centres in Serbia. We are proud to serving major Telecom operators, PayTV operators and tier 1 automotive OEMs with our media solutions.
Media Partners Asia
Media Partners Asia (MPA) is the leading independent provider of research, advisory and consulting services across media, telecoms, sports and entertainment industries in Asia Pacific. MPA offers dedicated primary research through subsidiary AMPD Research measuring consumer behaviour across the digital economy, including online video and gaming. MPA also hosts the APOS Summit, the defining voice and global platform for the Asia Pacific media, telecoms, sports and entertainment industry.
Pioneer Consulting Asia-Pacific
Pioneer Consulting Asia-Pacific, is an international management consultancy and research firm, focused on media, telecoms and digital. It has worked with a wide range of clients to develop growth strategies manage risks and develop digital-ready organisations. It undertakes primary market research in ten Asian countries and provides training and coaching services for executives and their teams.
Rewind Networks
Rewind Networks is a Multimedia Branded Entertainment Company dedicated to providing the Best in Class content to audiences across the Asia Pacific region. Rewind Networks owns and operates 24×7 pay tv and ad supported linear services covering key markets across South East Asia, South Asia and North Asia. HITS is Rewind Networks' maiden venture launched in 2013 and features a curated selection of the greatest television drama and comedy series from the past few decades in High Definition. HITS MOVIES is Rewind's second service launched in late 2018, celebrating the best movies ever made from the 1960s to the 1990s, featuring a carefully curated selection of the finest films in HD from across major studios. The rapidly growing networks reach about 20 million homes across 13 countries including  Singapore, Malaysia, Indonesia, The Philippines, Taiwan, Vietnam, Thailand, South Korea, India, Brunei, Myanmar, Sri Lanka and the Maldives. Rewind Networks has extensive content licensing partnerships with leading Hollywood and international studios and is committed to delivering the best tv shows and movies as curated playlists to viewers and fans across the region. The network aims to progressively launch its services in more markets and platforms across the Asia region and in other international markets.
SmartLabs
SmartLabs is a leading provider and developer of service delivery platforms for multi-channel interactive digital video content (IPTV, OTT, hybrid IPTV/DVB), advanced client applications, UI and associated innovative solutions for content service providers, including next generation set-top boxes, analytics, consultancy and specialist migration support.
Vuulr
Vuulr is the global online content marketplace for Film & TV rights that connects buyers with distributors worldwide. With Vuulr, content discovery and acquisition takes place 24/7 with buyers negotiating directly with distributors, and completing deals online in days, not months. Visit www.vuulr.com for more.
Advertising Associates are members that support the advertising ecosystem around premium streaming video services. Objectives include defining premium, setting standards and best practices and the measurability of ad effectiveness.
Amobee
The world's leading independent advertising platform, Amobee unifies all advertising channels—including TV, programmatic and social—across all formats and devices, providing marketers with streamlined, advanced media planning capabilities powered by in-depth analytics and proprietary audience data.
InMobi
InMobi drives real connections between brands and consumers by leveraging its technology platforms and exclusive access to mobile intelligence. It creates paths for brands to understand, identify, engage and acquire connected consumers. As a leading technology company, InMobi has been recognized on the 2018 and 2019 CNBC Disruptor 50 list. 
Integral Ad Science
Integral Ad Science (IAS) is the global leader in digital ad verification, offering technologies that drive high-quality advertising media. IAS equips advertisers and publishers with both the insight and technology to protect their advertising investments from fraud and unsafe environments as well as to capture consumer attention, and drive business outcomes. Founded in 2009, IAS is headquartered in New York with global operations in 17 offices across 12 countries. IAS is part of the Vista Equity Partners portfolio of software companies. For more on how IAS is powering great impressions for top publishers and advertisers around the world, visit integralads.com
IPONWEB
IPONWEB is a pioneer and global leader in the engineering of advanced programmatic, RTB, and media trading platforms across digital, TV, DOOH, and audio. From pioneering the world's first programmatic TV SSP for Dish Networks, to Audience-Buying sales workflow and TV-buying platforms for broadcasters and agencies, IPONWEB is at the forefront of TV advertising technology innovation. 
Mediacorp
Mediacorp is Singapore's national media network and largest content creator. It looks to create engaging, trusted content, and connect communities and inspire people. Mediacorp is Singapore's first YouTube Multi-Channel Network for content creators, and has also partnered industry-leading brands to form the Mediacorp Digital Network to offer effective content-driven advertising solutions.
PubMatic
PubMatic (Nasdaq: PUBM) delivers superior revenue to publishers by being an SSP of choice for agencies and advertisers. PubMatic's cloud infrastructure platform for digital advertising empowers app developers and publishers to increase monetization while enabling media buyers to drive return on investment by reaching and engaging their target audiences in brand-safe, premium environments across ad formats and devices. Since 2006, PubMatic has been expanding its owned and operated global infrastructure and continues to cultivate programmatic innovation. PubMatic operates 14 offices and eight data centers worldwide.
SpotX
SpotX is the leading video advertising platform shaping digital video and the future of TV globally. The company's solutions enable media owners to monetize content across all screens and streams while providing advertisers with direct access to brand-safe, premium inventory. With best-in-class technology purpose-built for video, SpotX's trusted, privacy-compliant solutions are employed by some of the largest media owners in the world including A+E Networks, Crackle Plus, The CW Network, Dentsu CCI, Discovery, Electronic Arts, Fox Corporation, fuboTV, Gannett, Microsoft, Newsy, Pluto TV, Roku, Sling TV, and Vudu. In the US, SpotX works with nearly all major OTT stakeholders and reaches 4 out of 5 viewers of ad-supported CTV, or 50 million households. SpotX is a subsidiary of Bertelsmann's RTL Group and is headquartered in Denver with 10 offices throughout the US, EMEA, and APAC regions. Learn more at www.spotx.tv. 
Our Individual members are persons interested in the objectives of the Asia Video Industry Association.