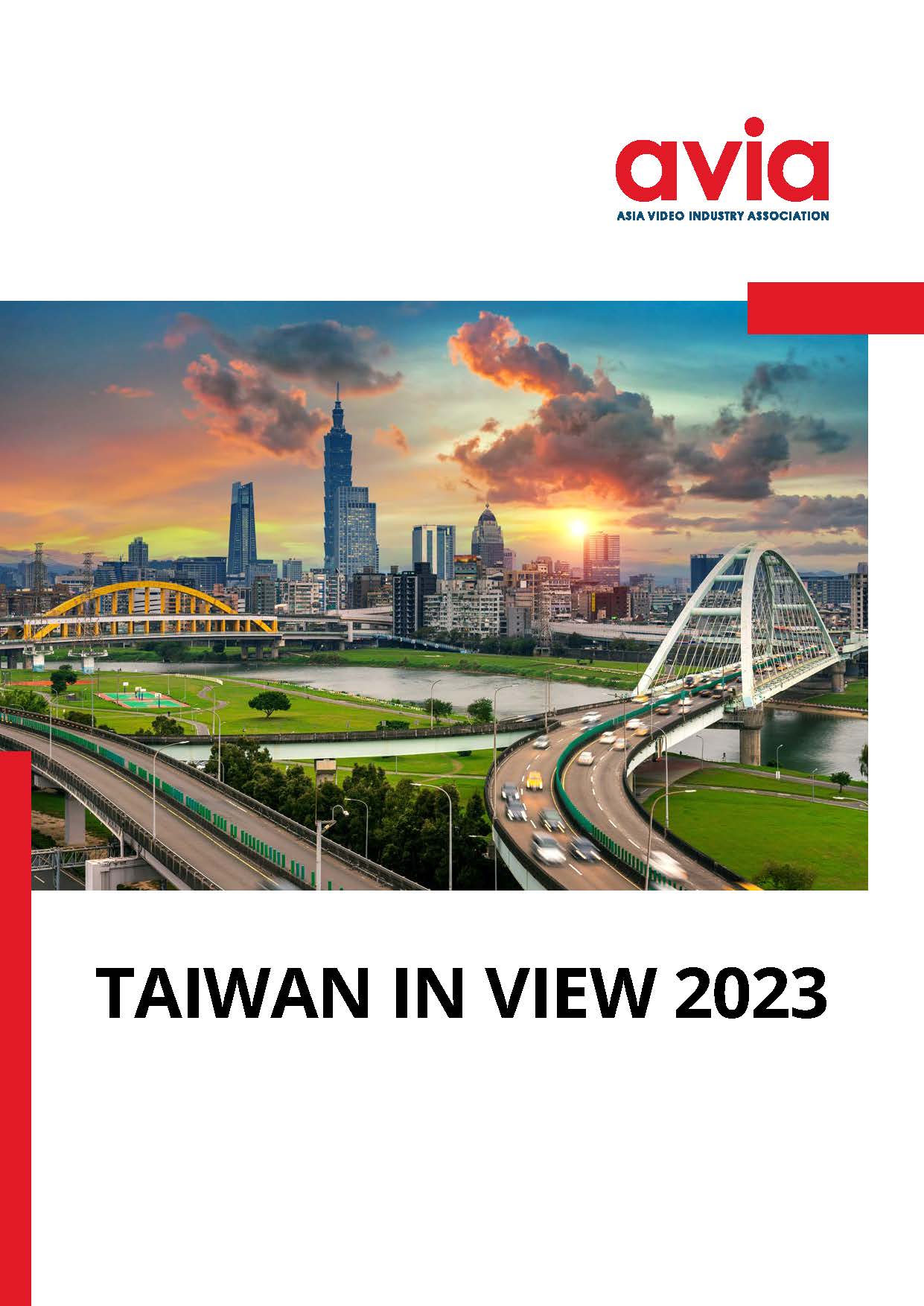 In conjunction with our Taiwan in View conference, AVIA has published the Taiwan in View 2023 Report.
Download the Taiwan in View 2023 Full Report for the latest insights into the video industry in Taiwan. In the Report, we will cover The Development of Taiwan's Cable Industry, a full overview of VOD Business Models, Leading MSOs, and the Telecom 'Big Three', an in-depth look into OTT, Advertisements and Online Content, Market Forecasts, Regulatory Environment as well as the Challenges Facing Taiwan.
The Taiwan in View 2023 Report is available for AVIA Members only. Kindly log in to your account for access.